Home » Christmas, Crafts
TP rolls Advent calendar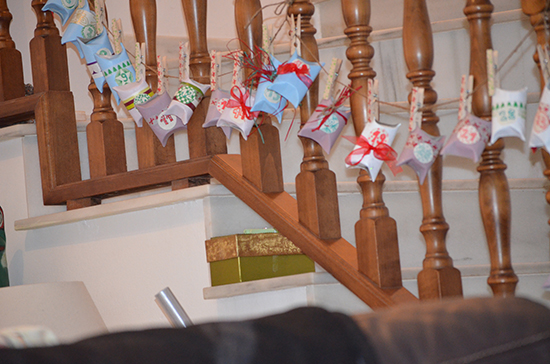 This is our advent calendar this year. I have started it a little late, but I managed to put it up yesterday, just in time for the first of the month. I set up to make individual parcels with TP rolls and it took a little longer than anticipated especially because I had to fit it in between other projects I have been working on.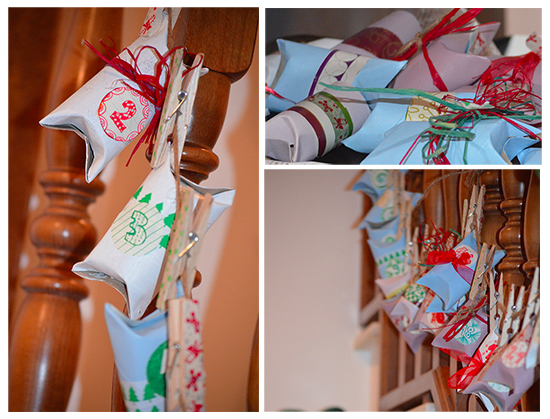 I painted the TP rolls, all 24 of them, with pastel colour paint and then I decorated them individually with wrapping paper scraps, string and Washi Tape. I used Washi tape to decorate the wooden pegs to attach each parcel to the string, which I then tied to the banisters.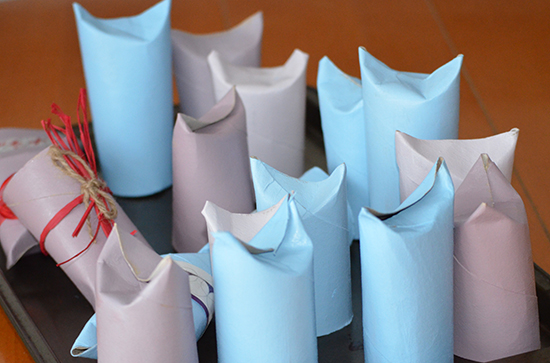 The little presents inside are a mixture of chocolates, gadgets and messages.