Home » Gifts, Uncategorized
Etsy finds: Cute Easter gift boxes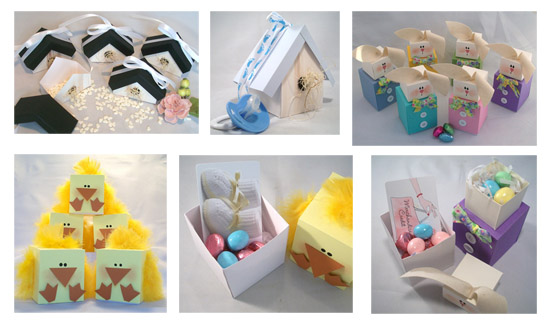 It's been a while since I had a good look around Etsy. Today I was looking for inspiration for my Easter gifts and I found just the thing I was looking for: gift boxes that are beautiful, stylish and easy enough to make. The
Gift Boxes by Fayle Hubele
are lovely, there are a few Easter gifts options and much more to choose from. I love the tiny baby shower boxes and the wedding toss birdhouse favors with wedding rice.
I am so inspired that I will try to make some Easter gift boxes myself, though I am under no illusion they will be as perfectly finished as these I will try my best.
If you are not feeling too creative yourself, you can always order some of these lovely gift boxes from Gift Boxes by Fayle Hubele on Etsy.