Home » Crafts
Monday Crafts: The Cork Jar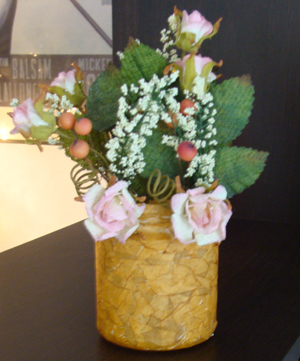 This is the first of the 4-post series inspired by the Todd Oldham's Kid Made Modern, a great book packed with excellent crafts projects, which I featured last month.  I was particularly impressed with the projects as they are easy enough for kids to do and the end results are true modern art pieces made out of everyday's objects.  Modern art projects with recycled materials are definitely up my street so I was very pleased when Ammo Books very kindly agreed to let me feature some of the projects here.

The first project is very easy and definitely effective. The cork jug featured by Todd Oldham has actually turned into a cork jar here simply because I didn't have a clear bottle in the house but I have plenty of clear jars.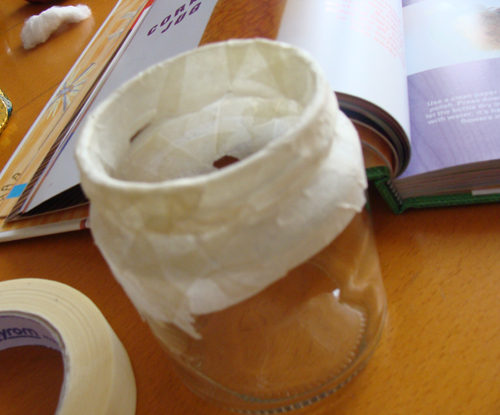 All you need to complete this project is a clear glass jar (or bottle), masking tape, dark brown shoe polish and a cloth. Before applying the masking tape, make sure the jar is clean and completely dry; then start applying pieces of roughly cut masking tape starting from the top making your way down to the bottom until the jar is fully covered.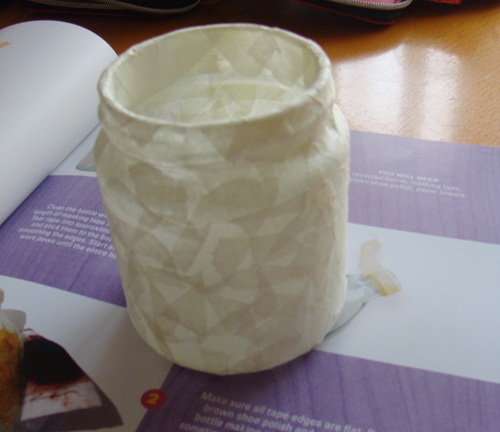 Apply the masking tape in different directions and overlay the pieces to obtain the cork effect once you apply the shoe polish.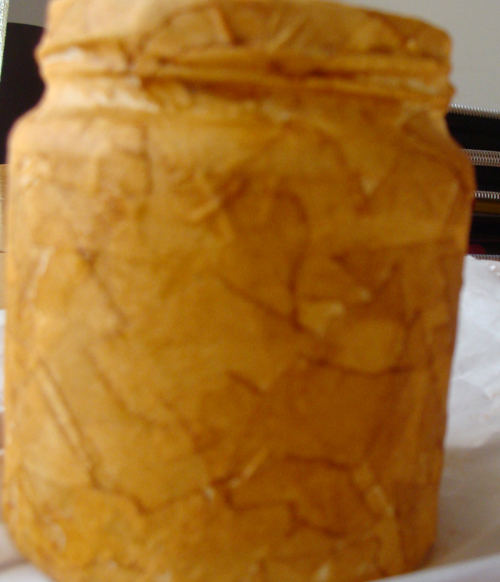 Cover the jar with brown shoe polish using a cloth and dry off the excess with a paper towel. Leave to dry and you will have a great cork effect.
Check back next Monday for another great craft from the Kid Made Modern.