Portrait with ZIA hair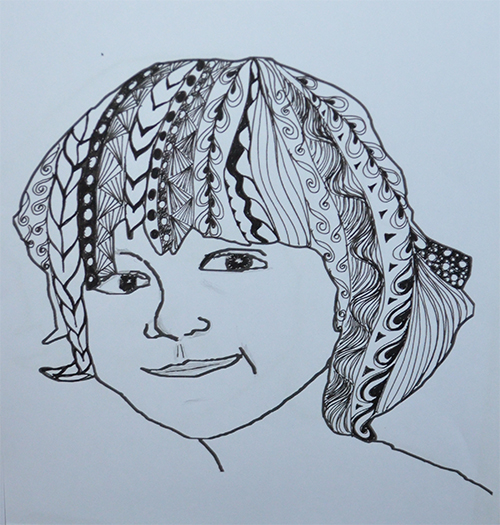 This portrait with hair in Zentangle Inspired Art style started off as an experiment, but I quite like the end result enough to share it here.
I started by tracing a photo in Photoshop, which in itself came out quite nice with a cartoon like effect rather than a detailed portrait, which was exactly what I had in mind. I printed the portrait and then I decorated the hair part with Zentangle patterns.