Fabric upcycle: make a chicken door stop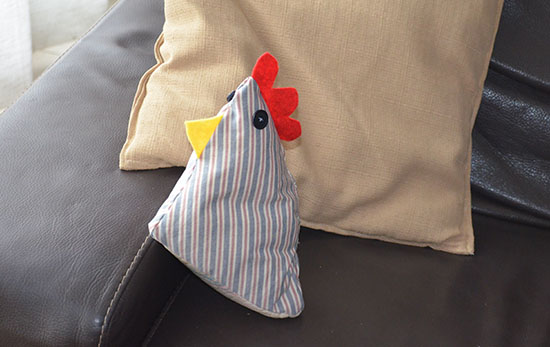 To make this chicken door stop I used the template kindly offered by Bake and Sew. I adjusted the sizes in mine to make it a little larger by adding 4 cm on each side. I recycled some fabric from an old dress, I had some felt scraps for the crest and beak and for the stuffing I used a mix of lavender seeds ( I love the smell of lavender) and polyester stuffing from an old pillow. Rice and pulses are also a good option.
I am very proud of the result, though my finishing touches are in need of major improvement you can hardly tell once the fabric is turned.