Home » Crafts, Highlights
How to make printed fabric lavender sachets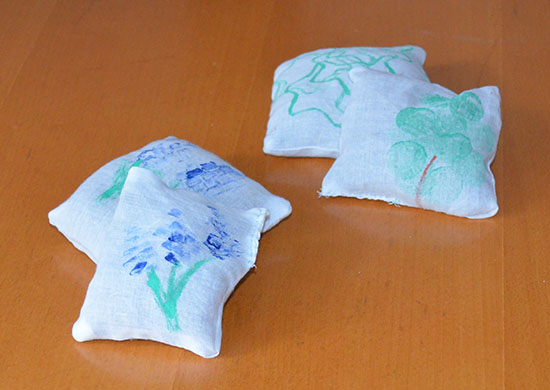 I have been talking about buying a sewing machine for a longtime, but my sewing limits always stopped me. Inspired by the many crafty projects that require a basic sewing skills, after spending some time reading the reviews, I got myself a Singer Brilliance 6160. I spent one afternoon setting it all up, something like feeding the thread through might be very easy to others, but I had never used a machine before so I actually had to resort to a very useful tutorial for beginners I found online and off I was sewing away. These lavender sachets are my first project. I have pile of fabric that can be used for making things, the white cotton here belonged to an old shirt which I cut and printed before sewing.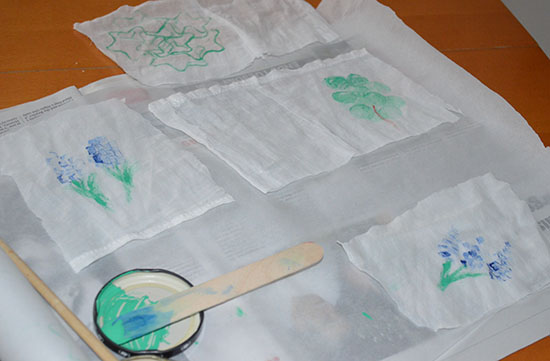 To print the fabric I used fabric paint, a cork, a cookie cutter and a chopstick.
I cut the fabric into squares, then I printed one side of the fabric and I left it to dry.
I sewed the square inside out making sure to leave an opening to turn them and to feed the lavender through. After filling the sachets with lavender  I closed the opening with a few invisible stitches.