Home » Crafts, Highlights, recycling
Chalkboard paint crafts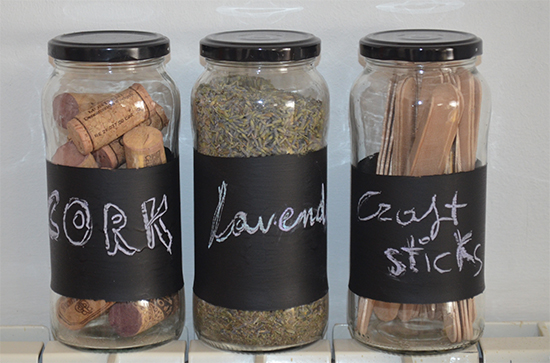 I am totally addicted to chalkboard paint. It is great on many surfaces including walls and doors, but I adore it for crafting. I used it to transform an old oven tray into a blackboard, which is great to organise your weekly tasks or to to make a family schedule for your house chores.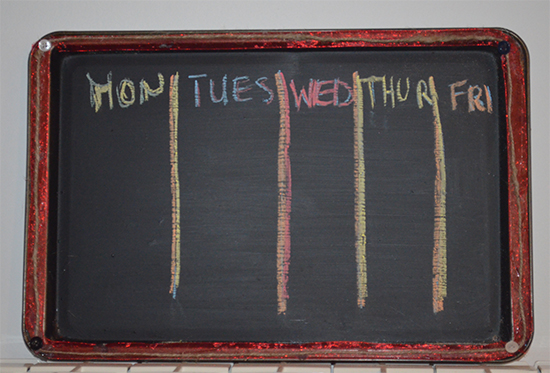 These simple yet smart mason jars are my favourites so far. They are great to organise and store small objects, I filled them with some of the crafts material I collect. Simply write the content with chalk and when you want to use them for something else you can easily wipe the writing with a wet cloth and start again.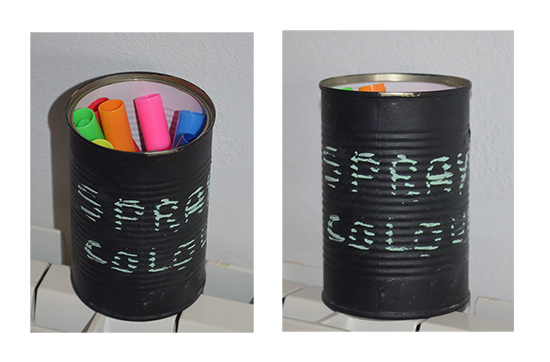 I also painted a few tins and though they look nice, writing on them is less easy because the surface is not flat.
You can find chalkboard paint in any hardware store, art and crafts shops or you can order it online.
Please note: The link is an affiliate link that will help raise a little money towards the running of the site. I hope that's ok.