Home » Crafts, Highlights
How to turn a water jug into an office organiser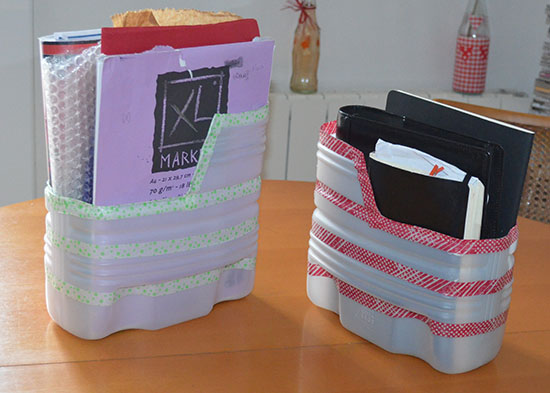 Lately I have been buying mineral water in jugs, quite large containers holding 8 litres. After wondering for a while how to turn the empty containers into something useful I came up with the idea of transforming them into office organisers. It is a very simple procedure, all you need is a sharp cutter, a marker and some Washi Tape to decorate them.
First select the shape of the organiser by tracing it with a marker, then cut along the marked area.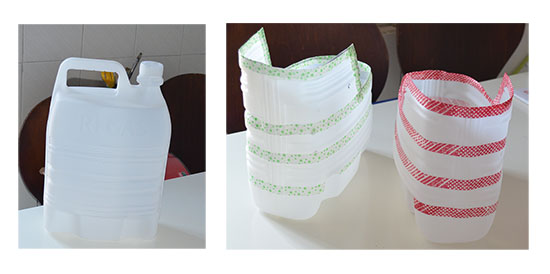 Make sure to eliminate any sharp edges, then  decorate with Washi Tape. Decoration is really quite personal and you can use any material you like. At the moment I like using decorative tapes because they are just so easy and pretty. In this particular case the tape is very good to cover any rough edges.