Home » Crafts, Halloween
Halloween crafts: glass jar lanterns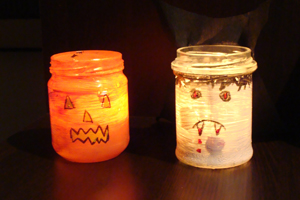 This week I bring you a craft for Halloween which is entirely my son's from idea to completion. In true recycle style he made two lanterns using just glass jars, paint, crease paper and floating candles. He painted one orange and with a black marker drew the features of Jack'o lantern, but it is the vampire that I really like.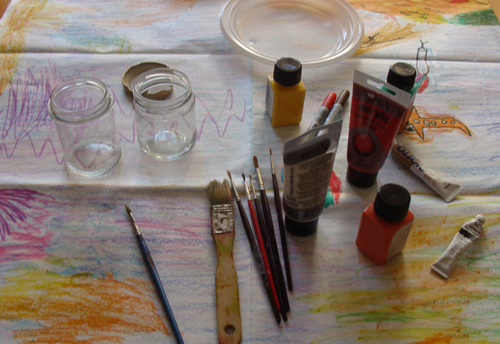 He painted the jar white and drew eyes and teeth complete with blood stains and drops; he then cut the shape of a cape with pointy collar out of black paper and attached it to the jar with an elastic band. A little water inside the jars lets the candle float. They look spooky in the dark, although the paper cape makes me nervous while the candle is lit so I pulled it back and I made sure the candle is actually floating on a small amount of water to avoid the flame being too close to the top. 

 
This post links up with Kids Get Crafty on Wednesday and the Play Academy on Friday, check out these sites for more crafts and playtime ideas.