Home » Christmas
From plastic bottles to snowflake ornaments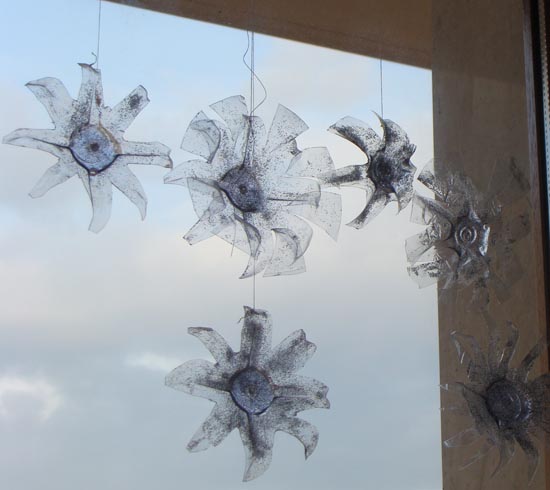 This year I am not going to buy any Christmas decorations but I will make new ones myself using recycled objects as prime material. The first ornaments are these sparkly snowflakes made out of plastic bottles.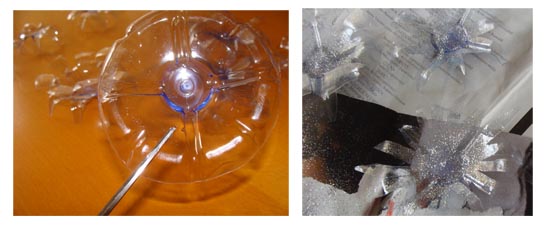 The process is very easy. All you need to do is cut the bottom of plastic bottles with a scalpel; to refine the shape use sharp scissors. When you are happy with the shape of your ornament, apply a coat of vinyl glue and sprinkle glitter all over. Leave to dry and hang with fine thread.
Happily shared with Festive Friday and with Kids Get Crafty.