Home » Crafts, Halloween
Monday Crafts: Halloween spiders made with recycled materials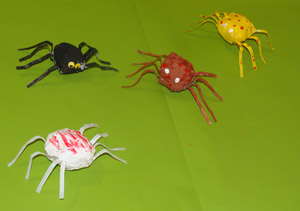 Halloween is around the corner so we have started our decorations with some homemade spiders. They are very easy to make and a lot of fun to decorate. To remain true to our recycle philosophy we used only materials we found around the house. In fact the body of the spider is made out of a page from an old magazine shaped into a bundle that is kept together by masking tape and the legs are the sealing strips that come with freezer bags. The strips have a central wire, which is perfect to shape anything and they are strong enough to stand so the spiders look like real crawlers.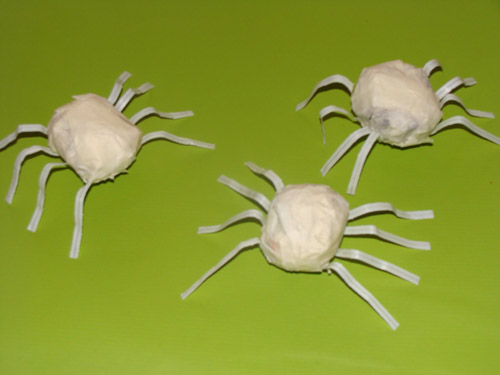 Once the spiders were ready, we painted body and legs.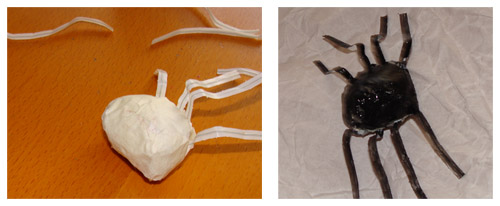 The eyes are a mix of stickers and paint; wiggle eyes would have been a good option but we didn't have any at the time of our craft so we had to make do with what we had. Check back next Monday for more Halloween crafts ideas.
Check out Get Crafty and the Play Academy for more craft ideas.