Home » Crafts
Monday Crafts: bilboquet made with recycled objects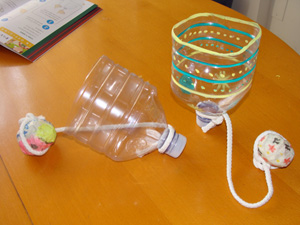 It is always rewarding to make new things by recycling objects that would be otherwise regarded as waste. It is exactly what we did this week for our Monday crafts appointment. We made the ancient game of bilboquet, the classic cup and ball connected by a piece of string using a plastic water bottle and old newspapers.
To make this basic game as well as a plastic bottle and old newspapers, we used masking tape, a piece of string 50 cm long, acrylic paint and colouring pens.
It is very easy to make and a lot of fun to play.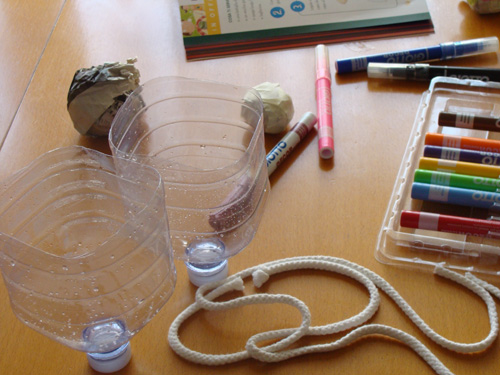 1. Cut a large plastic bottle in half and keep the top part so you can hold it by the neck
2. Decorate the bottle with acrylic paint
3. Make a small ball with a page of newspaper and cover it fully with masking tape
4. Decorate the ball with colouring pens
5. Tie one of the extremities of the string around the bottle neck and the other around the ball