Home » Crafts
Recycled Crafts: From Ice Cream Sticks To Colourful ABCs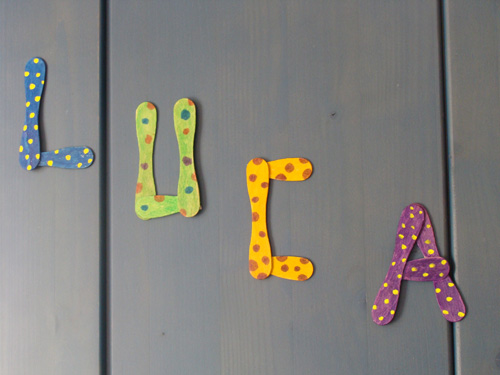 Not all ice scream sticks are the same and we have collected quite a large number of the curved type that come with the Solero Ice, which is very popular with us. The curved shape is ideal to make fun looking Alphabet letters so we made some to spell my son's name. All you need to do is work out the shape of the letter you wish to make and glue the sticks together. The sticks easily snap into two pieces so you can cut them where necessary. For example to build the letter L we used half a stick and a whole one; for the letter A we used half a stick between two whole ones.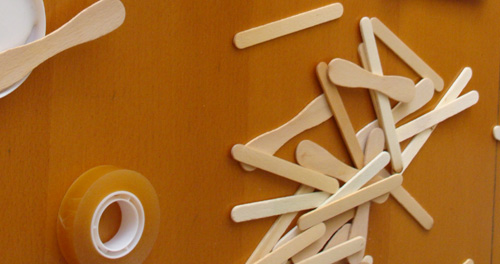 Our recycled letters looked nice just in their natural beech colour. However we like bright colourful things, they are just so much nicer to look at…especially in a child's room. So we coloured them with pens suitable for multiple surfaces including wood and then we finished with tiny dots by applying a little paint with the tip of a brush.  To attach the letters to the wardrobes' door we used double adhesive tape.
They work well as fridge magnets too; just attach a magnet to the back of each letter and you can use them to write messages on the fridge!
The good news for us is that we have many more sticks, enough to complete the whole alphabet.