Home » Christmas, Crafts
Recycling magazine: make a simple advent calendar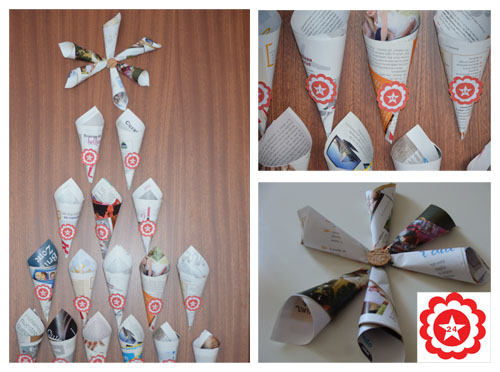 I am very proud of our advent calendar this year, which I made with my favourite recycling material: the hugely versatile magazine pages. I made 24 cones using the magazine pages, I printed some basic labels with the numbers 1 to 24 and cut them out; finally I attached them to the kitchen door in a tree shape.
I only have to fill them up with goodies and Christmas messages in time for the 1st of December.
I made a PDF printable of the labels; click here for your Christmas advent calendar labels 1-24.
Check out more advent calendar ideas and Christmas decoration over at Thinly Spread, her Festive Friday collection is very inspiring!