Home » Crafts
Recycled crafts: cereal box flower & Mickey Mouse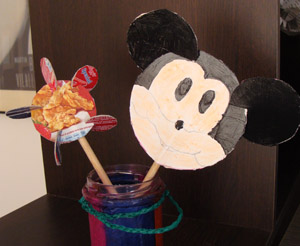 I started this craft with the idea of making flowers using the colourful cereal packaging we have collected and some wooden sticks. I made one to try it out and then suggested to make some more with my son who had different ideas on how to use these materials and made the face of Mickey Mouse instead. To make the flower I cut two round shapes out of a cereal box and stuck the grey sides together with glue inserting a wooden stick before the glue fully dried. I made the petals with the same process only this time I made the round shapes smaller. I made an incision on the small circles from the circumference to the centre and I slotted them on all around the larger circle.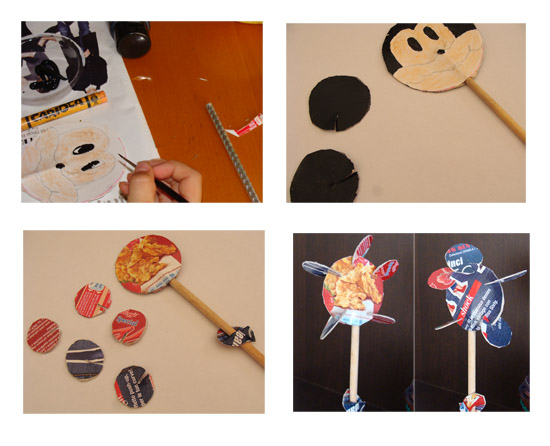 Mickey Mouse followed the same work process, with a large circle on a stick and two smaller circles slotted on for the ears. My son drew the facial features of Mickey Mouse on the circle and painted the ears and head with black acrylic paint.
Happily shared with Kids Get Crafty.