Home » Crafts, Food, Halloween
Frankenstein and bat shaped cookies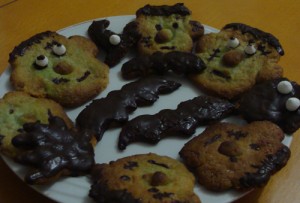 After seeing so many spooky cakes and sweets we attempted to make our own this afternoon with marzipan, sugar and chocolate icing. We made cookies shaped like bats and Frankenstein.

Ingredients

250g marzipan, one tablespoon of egg white, 30g of sugar, a few drops of green food colouring, one lemon peel, chocolate glaze, oven paper.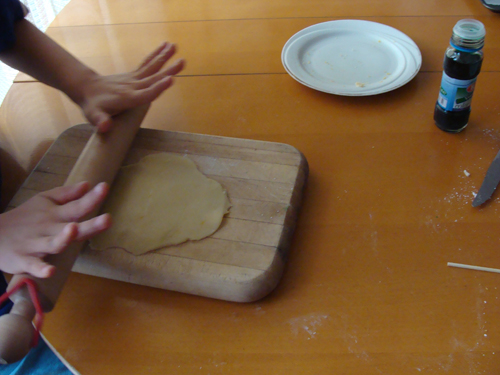 Preparation
Mix the marzipan, the sugar, the egg white and the lemon peel and work it to make a smooth sheet of marzipan.  Divide the mix into two and add the green food colouring to one part for the Frankenstein faces. Flatten it with a rolling pin and cut the shapes you want, we made some bats, a witch's hat and Frankenstein faces.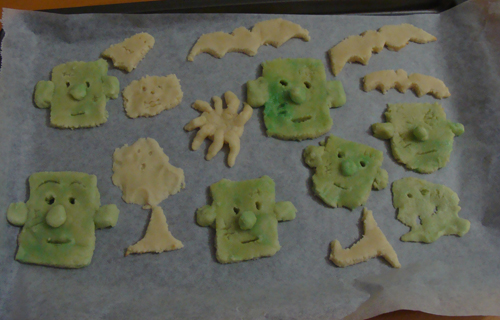 Place them on an oven tray covered with oven paper to avoid sticking and cook in the oven for 10-15 minutes at 175 degrees.
Let the cookies cool down then decorate with chocolate coating. We used tiny white sweets as the base for Frankenstein's eyes and used the chocolate glaze to make them stick to the face and to mark the pupils.