Home » learn through play, Toys
Learn-through-play: geography themed jigsaw puzzles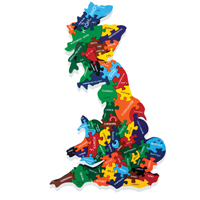 I love educational toys so I couldn't help getting excited at the sight of this wooden jigsaw puzzle where each piece represents a different county in Britain. What a fantastic way to learn geography this is. Each jigsaw is cut and painted by hand in a rural part of Sri Lanka in a fair trade environment using wood sourced from sustainable forests, which makes it even more appealing.  The vibrant colours used to paint the pieces are child friendly and non-toxic to make sure they are safe for the kids and the environment.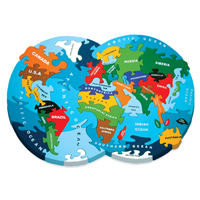 Suitable for children aged 6+, this jigsaw puzzle is the perfect gift for primary school  kids who will only benefit from a learn through play geography lesson. After learning about UK geography kids can move on to the Map of the World, another beautifully handcrafted jigsaw puzzle in the same manner.

Both the Map of Britain and the Map of the World jigsaw puzzles are available to buy from Eco Centric.